Saint-Cyprien Port, the heart of the resort

From morning to night, there is a lively atmosphere in the fishing port of Saint-Cyprien. Early in the morning, the "small boats" return after a night at sea. Late in the afternoon it is the turn of the fishermen, escorted by seagulls, to return to their day at sea, charged with mackerel, sardines, sole, sar, sea bream...

You can enjoy these same fish grilled on the terrace of a small restaurant facing the masts of the sailboats or buy them direct along the port quays every morning.

The port is a lively and animated landscape with fishing nets, brightly coloured boats, the shrill cry of seagulls and the clinking of masts...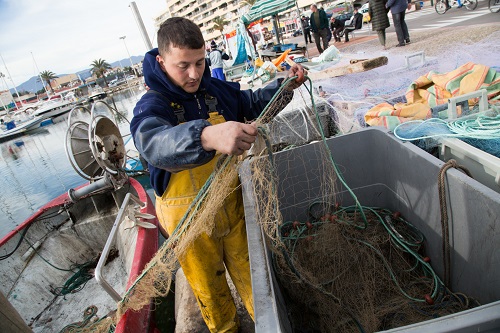 3rd Largest European Pleasure Port

Widened in early 1967, in 2012 the port of Saint-Cyprien became the second largest marina in France with 2,200 berths, 400 of which are in marinas and is ranked the third largest in Europe. The European Blue Flag has been awarded annually since 1991.

Sheltered from the winds, the curved architecture allows boats to be protected from the prevailing winds. The outer harbour, for its part, gives access to 2 sheltered anchorage areas and a maintenance dock.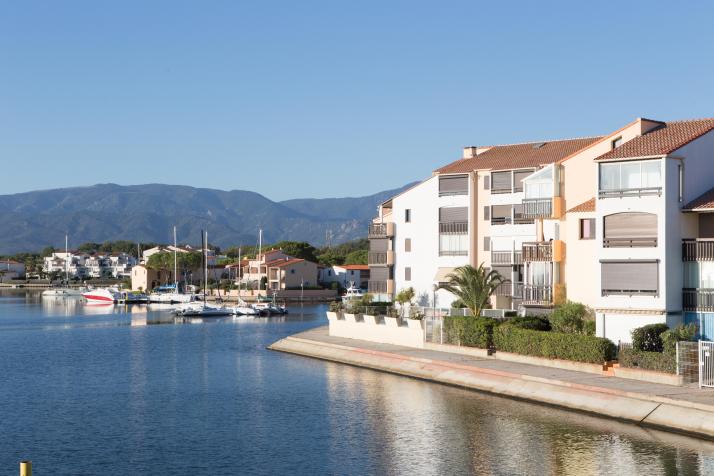 The Marine Nature Park

Mediterranean Saint-Cyprien is located in the heart of a marine nature park covering 4,019 km2 of marine area with approximately 100 kms of coastline. The goal is to meet three fundamental objectives:
 
understanding of the marine environment

protection of this environment and the species contained,

contribute to the sustainable development of maritime activities.
Odyssea Pilot Town: the cultural showcase port of The Roussillon

Initiated in 2007, the scheme aims to develop destinations of excellence by connecting the port and town to the hinterland, creating a Sea & Land itinerary based on themed stopovers and multimedia technology.

As a pilot town, Mediterranean Saint-Cyprien is committed, amongst other things, to investing in innovative and eco-compatible solutions and to set up eco-tourism green and blue navigable routes.