In Saint-Cyprien you can take your shopping basket at any time of the day or evening!
Go for a gourmet walk

All year round, and especially during the summer season, Saint-Cyprien showcases local producer stalls. Daily markets are full of tasty and visual treats.

During the day or after sunset, these epicurean meetings are an opportunity for a pleasant stroll facing the sea at the refreshing start or end of the day.
​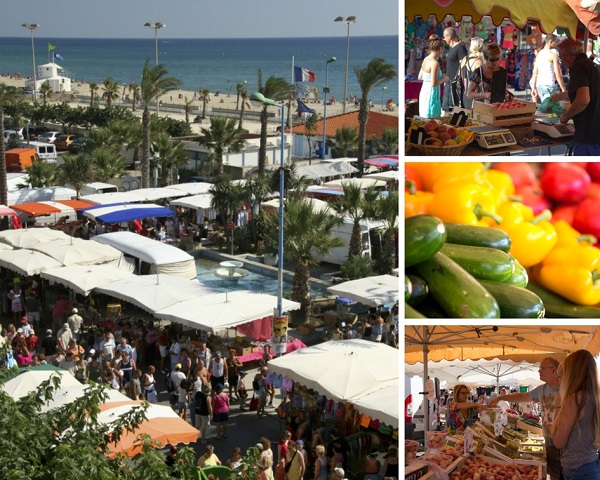 ​
Fill up on vitamins!

Along the port, visitors and locals enjoy the holidays by strolling among the market aisles with the scent of seasalt in the air and the sound of the waves. Before noon, gourmands will enjoy filling their basket to cook a fresh local lunch.

Whether you are a local, holidaymakers or visitors passing through Saint-Cyprien, here you will have the opportunity to do your shopping at any time of the day.



100% local products

Based on Mediterranean food, Catalan gastronomy uses all the resources of the land and the sea: fish, cheese, meat, fruits and vegetables... Platters of seafood and shellfish, spicy flavours and scented colours are "the ingredients" composing the recipes of Catalan cuisine. 
​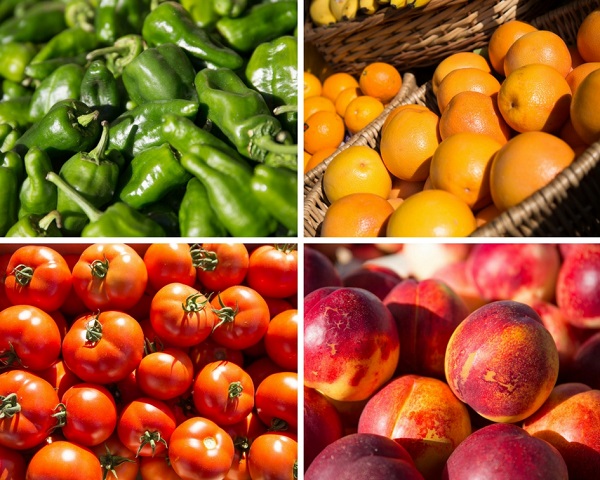 ​
In the markets of Saint-Cyprien you will discover typical produce of the Mediterranean,  giving pride of place to the local producers and artisans of the Department. The beach markets (Tuesday and Friday) are among the largest markets in the Department!

You will be surrounded by colours, aromas and flavours: seasonal fruits, honey from near the lagoons and from wild scrubland, traditional pastries, olive oil, goats cheese, flavoured olives...
​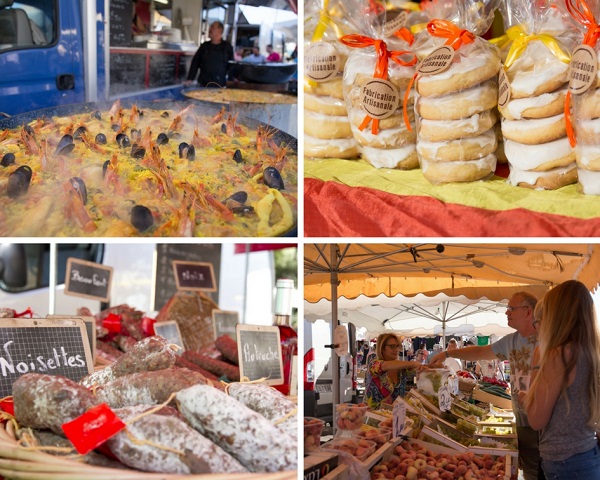 ​
Traditional markets

Village market
All year on Thursday morning - Place de la Mairie (Village)

Beach market
All year on Friday morning, and from May to September on both Tuesday and Friday mornings - Quartier Rodin (Beach)

Maillol market
Every Sunday morning from June to the start of September - Boulevard Maillol (Seafront)

Local produce market

Gourmet market
June to September every Monday morning - Place de Marbre (Port)

Artisan markets

Maillol market
Every Wednesday evening in July and August – Seafront promenade / Place Maillol (Beach)

Port night market
Along the fishing and boat quays, every evening from June to September (artisans, caricaturists, hair weavers…)

Amiral market
July and August, every evening (bags, jewellery, nougat, local products, etc)- Place de l'Amiral (Port)
 
Fish sales

Mornings from 8:30 to 12:00 on the fishing quays of Saint-Cyprien, discover the arrival of freshly landed fish. For sale on site.

Discover the report about fishing in Saint-Cyprien!

Bric-a-brac market

The third Sunday of every month, all year.  From 10:00 to 18:00 - Place de l'Amiral