5 good reasons

to visit Parc de la Prade in Saint-Cyprien.

Parc de la Prade is one of the favourite places for locals and visitors. A connection between Saint-Cyprien beach and Saint-Cyprien village, the park is a highlight and should be visited throughout the year.
1. A unique natural environment

In Saint-Cyprien nature is everywhere and Parc de la Prade is the perfect example, come to take a breath of fresh air facing majestic Mount Canigou (Canigó in Catalan). Let yourself be lulled by the birdsong of all kinds and the lapping of the lakes. The Park has three lakes in total.

These lakes, with their aquatic and semi-aquatic plants as well as an ornithological zone host many resident and migratory species.
​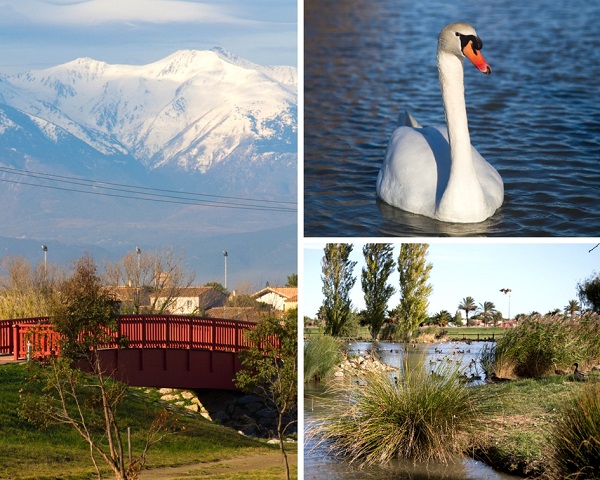 ​
Parc de la Prade is the nesting place of mallards, swans, teals and mandarin ducks, wading happily in these refreshing spaces.

A spectacle of nature, at any time of the year, which also allows the youngest visitors to discover animals in their natural environment, without scaring or disturbing them.
​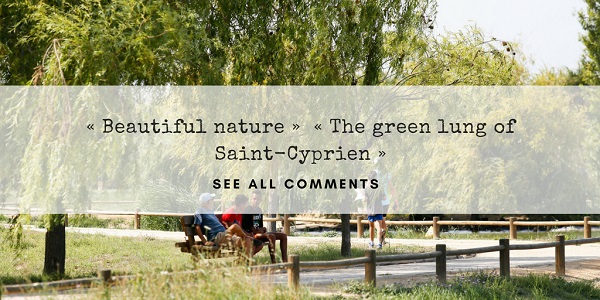 ​
Adopt a "green" attitude and breathe deeply, you are in Parc de la Prade! Whether you are with your family or in love, the park will bring you peace and serenity.​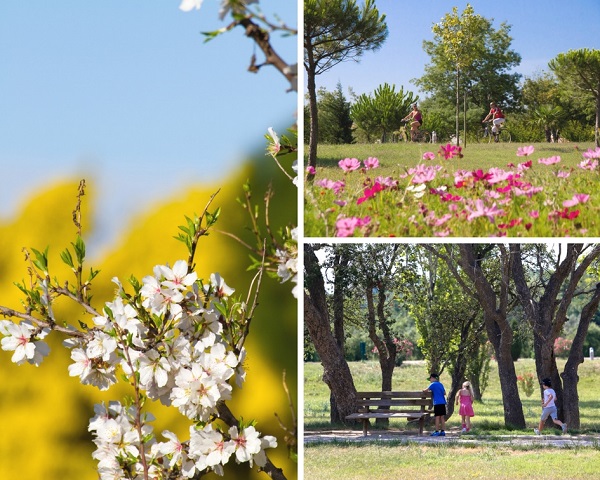 ​
2. A huge area of playgrounds and activities

Because we like to meet up with family in Saint-Cyprien, everything is in place so that your moments of sharing and connection become unforgettable memories to be renewed all year long.

A playground is specially designed for children from 2 to 8 years old, the opportunity for them to expel energy in a secure space.

The town of Saint-Cyprien has considered young people and has installed a City Stade exclusively reserved for football, basketball and handball, free access and available to all. Form your teams and face the opposition in friendly matches!
​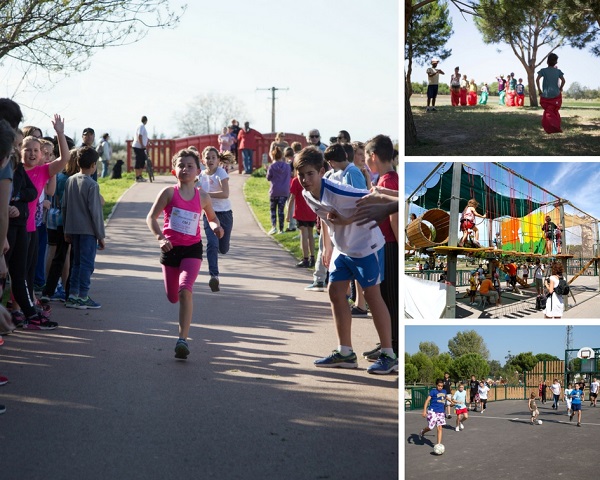 ​
Many cultural, fun and educational activities take place throughout the summer. These events during the week are intended for children from 4 to 12 years old.

For  €5, you can discover new activities while having fun. On the program: traditional games and running, creative workshops, treasure hunts, land'art, storytelling... various activities that will leave no room for boredom during holidays in Saint-Cyprien!
​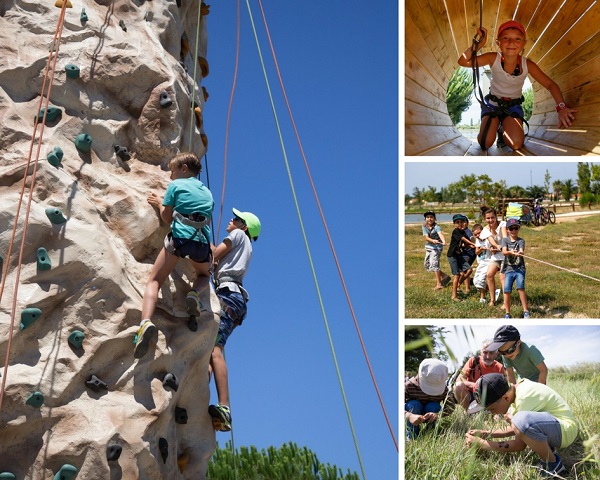 3. The perfect place to maintain fitness

During the weekend or evenings after work, enjoy the sports facilities of Parc de la Prade, find time for yourself, listen to your body, your needs and your desires.

A sports course has been specially designed to meet all your needs, for amateur and professional athletes, joggers and hard-core skaters!
​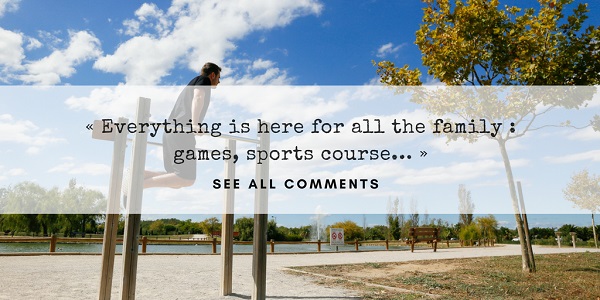 ​
Get on your bike or make use of the sports course and the exercise equipment designed for specific training of abs, triceps, back... What better than participating in sport in the outdoors, enjoying a unique view of Canigou.
​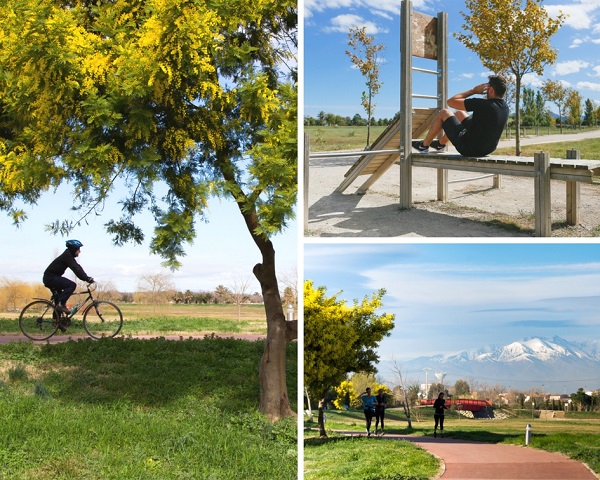 ​
4. BBQ / picnic space, free to use

In Parc de la Prade, a picnic space is open to all to take advantage of the sun in a welcoming verdant setting.

The BBQ space welcomes all lovers of the BBQ and pétanque die-hards, the opportunity to take advantage of our Mediterranean climate all year and spend pleasant times with friends or family in a nice setting.
​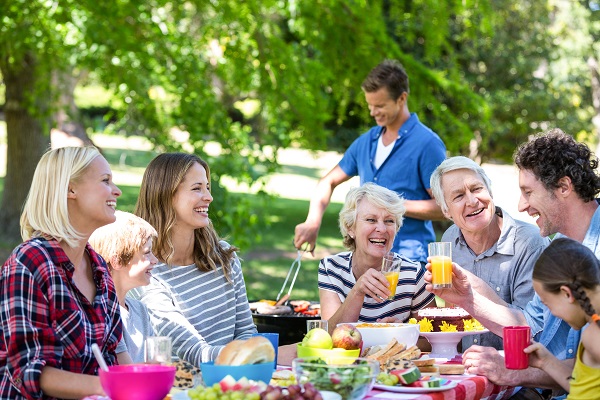 ​
5. A gourmet kiosk to take a well earned break

After 2 hours in the childrens playground or an intense physical workout on the sports course, you will need to regain strength!

This small green lodge, beautifully decorated like a Parisian newsstand, is your meeting point in Parc de la Prade. Run by Carmen, the kiosk offers sweet snacks and drinks to have on site or take away.

It would be a shame to deprive yourself :-)
​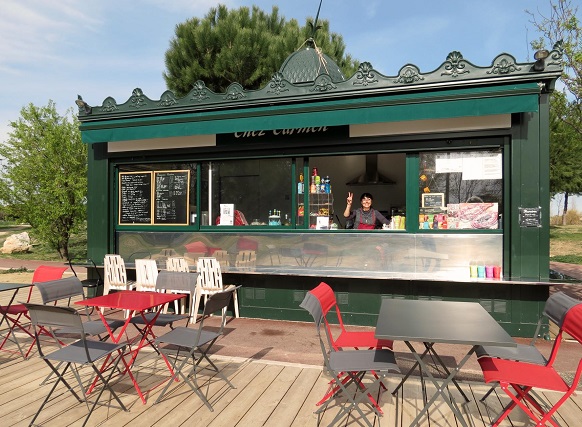 ​
Useful information

Opening hours

7 days a week, 24 hours

Fee

Free entry

Contact

Parc de la Prade
Entrance Biopôle de la Prade
Between Saint-Cyprien beach and Saint-Cyprien village
Tel : +33 (0)4 68 21 01 33