Everything you need to know about the incredible Jardin des Plantes.

 
A peaceful and verdant haven

Open every afternoon, the Jardin des Plantes of Saint-Cyprien offers visitors an unforgettable visiting experience and a great idea for a romantic walk.

The park provides a novel change of scenery, just 5 minutes from the beach, an oasis of coolness in the heart of the resort.
​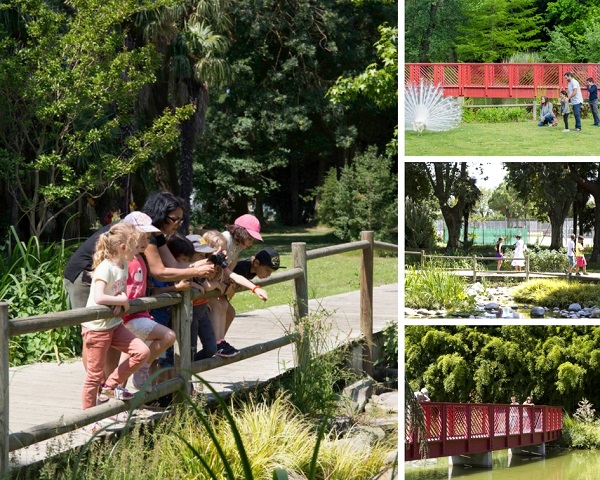 ​
The Jardin des Plantes of  Saint-Cyprien, stroll calmly and with pleasure alone, as a couple or with family, knowing you will awaken your senses.
​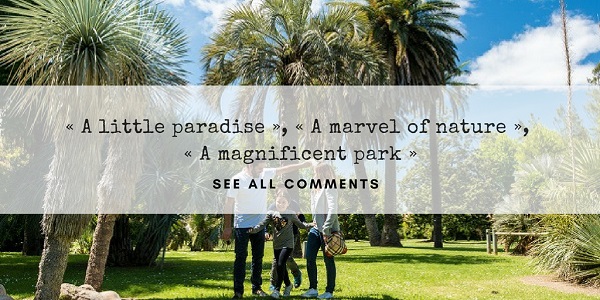 ​
The Jardin des Plantes, an exceptional haven of peace, is located in a 5-hectare century old park with more than 800 species of plants and vegetation, including a superb bamboo plantation, remarkable trees, a rich collection of ancient rose varieties and the aroma of rare plants.
​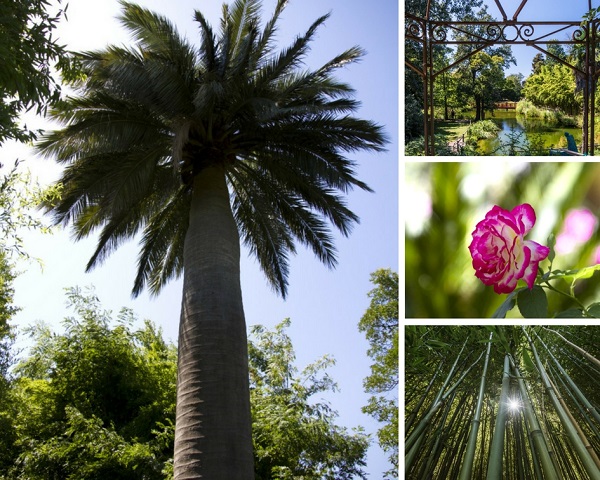 ​
Many discovery trails are available, from the pond and its giant Koi carp, the bamboo plantation or the huge sculptures.



A place of enjoyment and relaxation

Guided tours, entertainment and shows for children and families, yoga, tai chi and meditation are scheduled from June to October.
​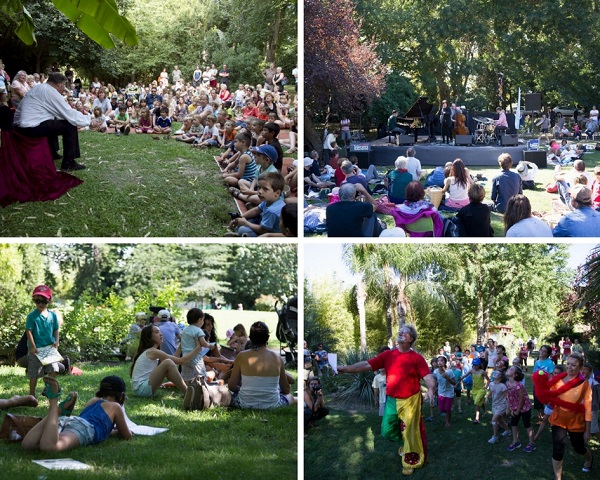 ​
The Jardin des Plantes attracts visitors throughout the year. From June to October, children's entertainment and free concerts are on offer every day of the week.
​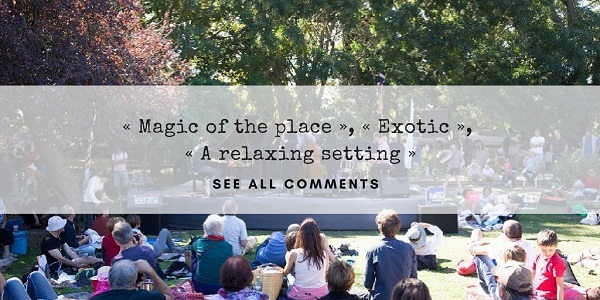 ​
Yoga, tai chi and meditation to focus on yourself! You are more likely to register for a yoga or meditation class in the Jardin des Plantes of Saint-Cyprien. Take an hour for yourself in this beautiful place and you will be in harmony with yourself and your loved ones.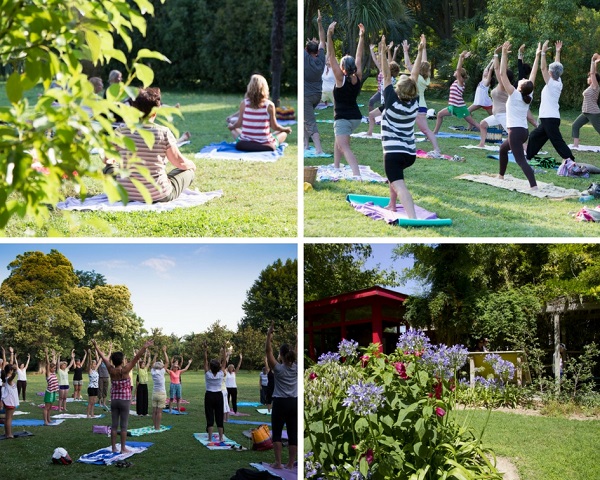 Sessions take place outdoors in the morning and early evening during the whole summer season.
​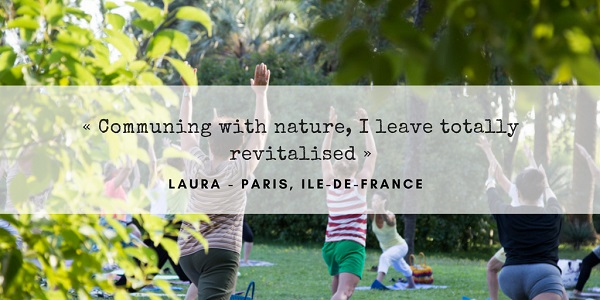 ​
Advice for all botany lovers and nature buffs!  Guided tours are organised every Wednesday morning from mid-June to mid-September.

Led by Valérie Joulin, expert in botany, these guided tours are an opportunity to learn more about the species of the Jardin des Plantes, a family outing to start the day.
​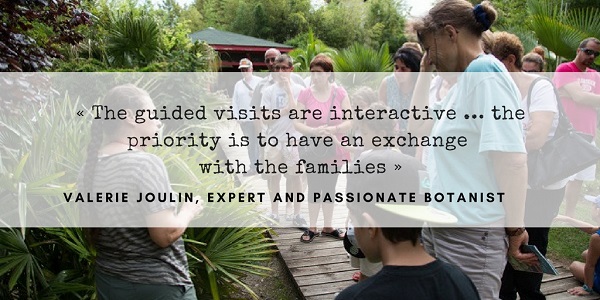 ​
On the way for an exciting guided tour !
​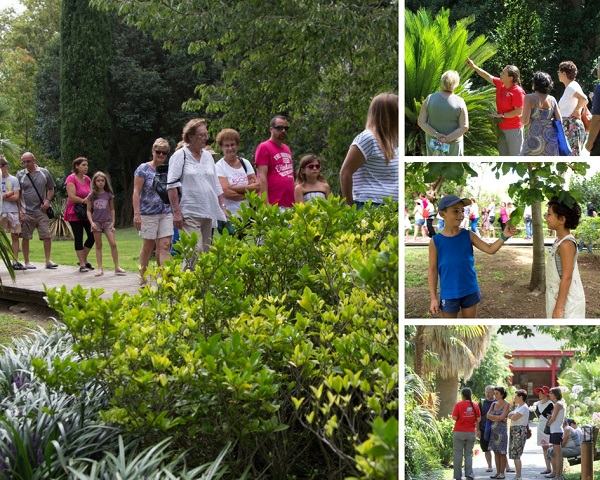 ​
Art with a capital A

A real favourite for all visitors, the Jardin des Plantes also excites the mind with the sculptures it hosts, astonishingly imagined pieces by the greatest contemporary artists.

You can contemplate among others the "Granitoïd trans goa Koï Koi", a monumental sculpture of 15 tonnes, composed of 14 pieces of granite and pink sandstone, created by the duo of artists Grégory Gicquel and Daniel Dewar, young sculptors, winners of the 2012 Marcel Duchamp Prize.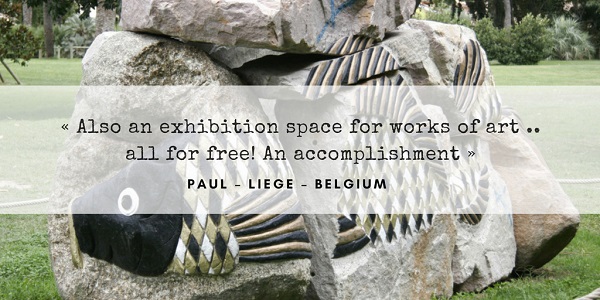 ​
Every visit, the sculptures make an impression, from small to large.
​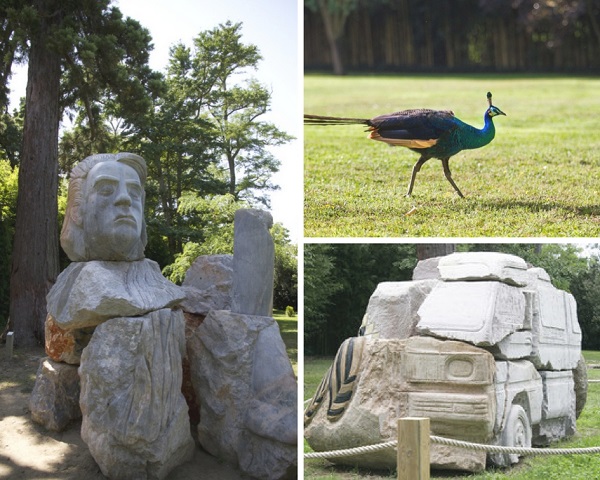 ​
Did you know?

The Jardin des Plantes of Saint-Cyprien were set out as the park of  «La Villa des Capellans», a château built by the  De Rovira family at the end of the XIXth century.

It comprised all the buildings needed for a large agricultual business The château notably included  an important horse breeding facility.
Useful information
 
Opening hours

The Jardin des Plantes of Saint-Cyprien are open every day (except Mondays from 1/10 to 31/03).

November to February: 13:30 – 17:00
March, April, October: 13:30  - 18:00
May, June, September: 13:30  - 19:00
July, August: 13:30  - 20:00
Entrance fee

Free entry (no dogs allowed, not even small ones)
 
 
Contact

Jardin des Plantes (near Grand Stade les Capellans)
Rue Verdi
Tel: +33 (0)4 68 37 32 00