A veritable haven of peace, the Saint-Cyprien Botanical Gardens are open all year. It is one of the favourite walking places for residents and visitors to go for a leisurely stroll through the gardens, along the shaded paths, sunny meadows, a large pond and cascades of flowers.
A verdant setting in the heart of Saint-Cyprien
 
Here you will discover trees more than a hundred years old such as the Chilean Cocopalm, very large privets and many varieties of palms, bamboos, camellias and aquatic plants, all contributing to a veritable botanic garden.

A long wooden walkway, "The Embarcadere", allows you to easily cross the Jardin des Plantes and its five hectares, from there you can choose from many other walks.

The Jardin des Plantes of Saint-Cyprien are regularly enriched with new species, each walk is unique.
Guided tours all summer
 
 Information for all botanical enthusiasts and nature buffs! Guided tours are organised every Wednesday from 7 June to 13 September. Led by Valérie Joulin, expert in botany, these guided tours are an opportunity to learn more about the Jardin des Plantes, a family outing to start the day.



Did you know?

The Jardin des Plantes of Saint-Cyprien are situated in what was once the park of "La Villa des Capellans", a château built by the De Rovira family at the end of the 19th century, which comprised all the buildings required for a large agricultural business. The château included an important breeding centre for saddle horses.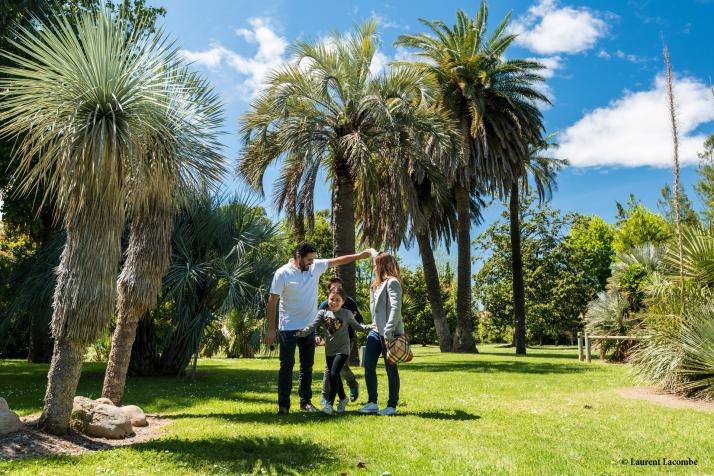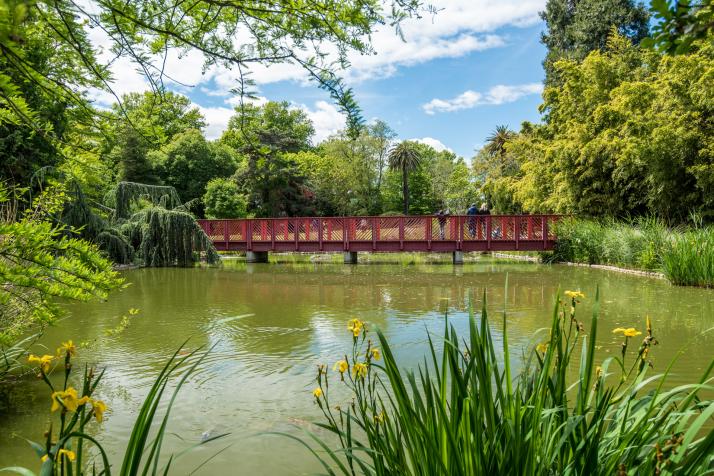 Useful information
 
Opening hours

The Jardin des Plantes of Saint-Cyprien are open every day (except Mondays from 1/10 to 31/03).

November to February: 13:30 – 17:00
March, April, October: 13:30  - 18:00
May, June, September: 13:30  - 19:00
July, August: 13:30  - 20:00
Entrance fee

Free entrance (no dogs allowed, not even the very smallest)
 
 
Contact

Grand Stade les Capellans
Rue Verdi
Tel: +33 (0)4 68 37 32 00