All year round, in Grand Stade les Capellans, enjoy sport in a big way!

Maintain your fitness and participate in your favourite sport in optimal conditions. Open to all, far from outside noise and two minutes from the port and beach of Saint-Cyprien, the complex extends over 4 hectares in a verdant natural setting. The high-level sports facilities are proudly adjacent to the Capellans Botanical Gardens.

A wide range of sports activities are on offer during your sessions, by way of subscription or a course of lessons: tennis, padel, squash, gym and fitness. All of this is complemented by a spa zone (sauna and jet showers) and an outdoor swimming pool.
Facilities and equipment
- 16 outdoor tennis courts, 8 of which are synthetic grass, 6 in GreenSet® and 2 in synthetic clay
- 4 indoor tennis courts in GreenSet®
- 3 outdoor Padel courts
- 3 squash courts
- 1 swimming pool and 1 paddling pool
- 1 gym
- 1 fitness studio
- 1 reception area with WIFI and bar (no alcohol)
- 1 terrace
- 1 large car park, tree lined and shaded
- Multi-jet showers and sauna

The complex also has a Tennis School, certified as Qualité FFT "Club Formateur National" from 2013 to 2015 and "Club Formateur National" in 2016 and 2017.

The Tennis School is open to children from 4 years of age and adults. It offers different options, group and individual lessons and is adapted to all levels of training, from beginner to advanced players.
 
Opening hours

1 September  to 30 June
Monday to Friday from 8:00 to 21:00, Saturday from 8:00 to 19:00, Sundays and public holidays from 8:30 to 19:00

July and August
Every day from 8:00 to 21:00
Rates

You can also book tennis, squash and padel courts online at sportgrandstade.fr.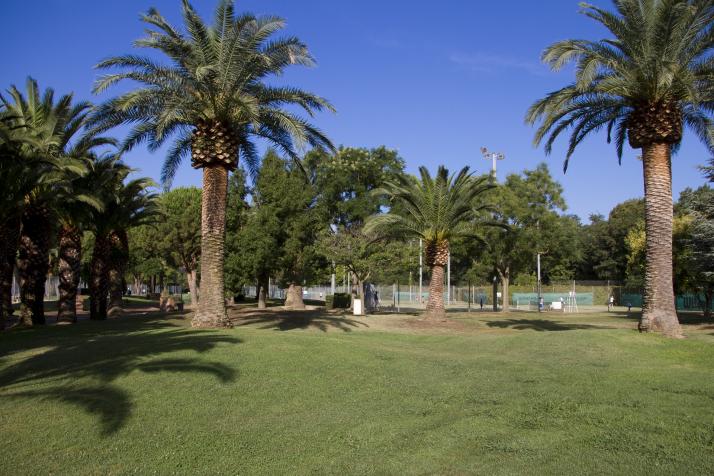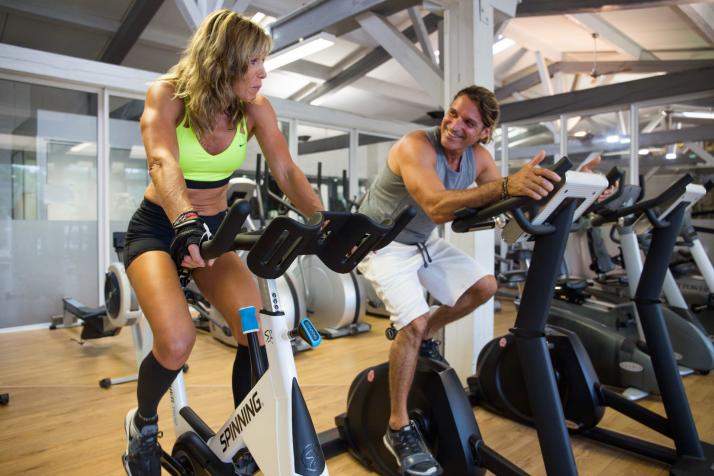 History

Built in 1982 by the Société d'Economie Mixte SELCY, on the former agricultural estate of the Capellans and in full respect of Catalan architectural tradition, Grand Stade les Capellans offered Yannick Noah tennis courses and Michel Platini football courses for children. The complex was taken over in 1994 by the town of Saint-Cyprien under the status of EPIC (Etablissement Public Industriel et Commercial). 
A training location for the highest levels

Grand Stade les Capellans is also a renowned training location for members of high-level sports teams, in particular the French Tennis Team, welcomed as part of their preparations for major tournaments, also the French Judo Team, coming here for preparations before the Olympic Games in August 2012.